Nendo's latest project is Akio Hirata's Exhibition of Hats.
An installation of about 4,000 mass-produced non-woven fabric hats seem to become the walls and ceiling in no specific pattern, enabling the viewer to wander through the space in any way they like.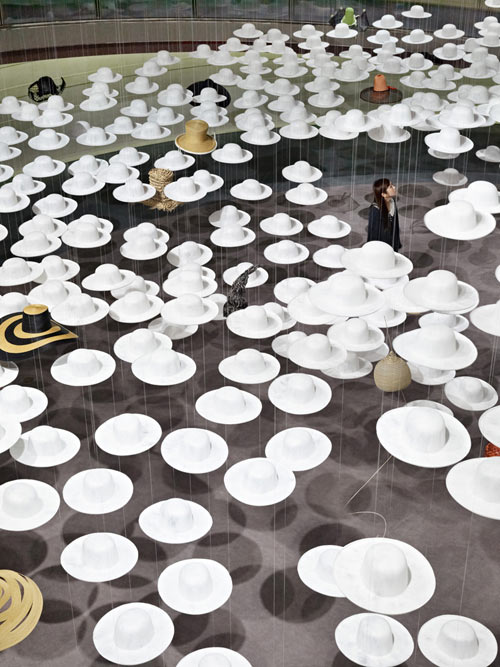 The exhibit runs through this tomorrow at Spiral Garden in Tokyo.
Photos by Daici Ano.